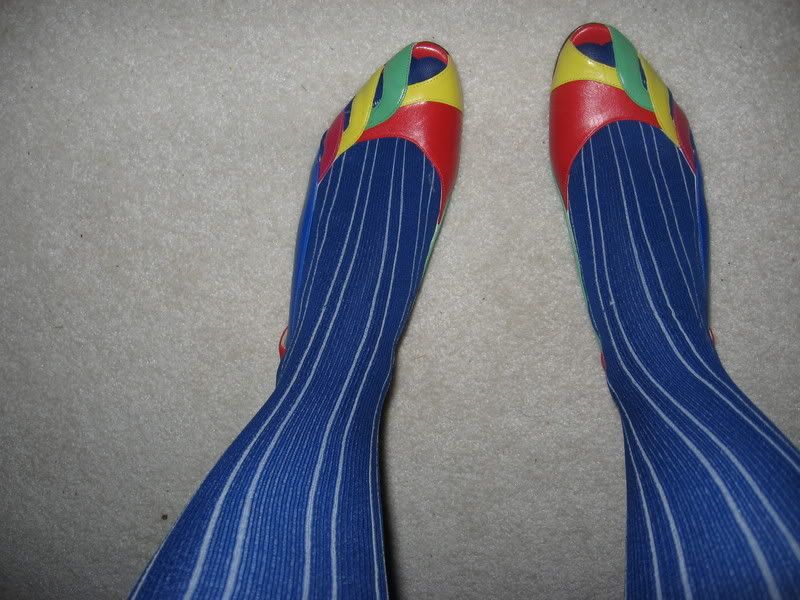 happy holidays from everyone at savvy. we're on a quasi-hiatus. things are slow and in many ways we're wearing blinders. if we'd seen anything incredible we would have shared it with you, trust us. more soon, until then, we hope everyone is enjoying some much deserved end-of-year rest.
btw shoes were lovingly provided by the Goodwill on Clement and 6th Street , San Francisco, CA on 14th December 2006, just before 1 p.m.
ink-line socks may be found via www.sockdreams.com.