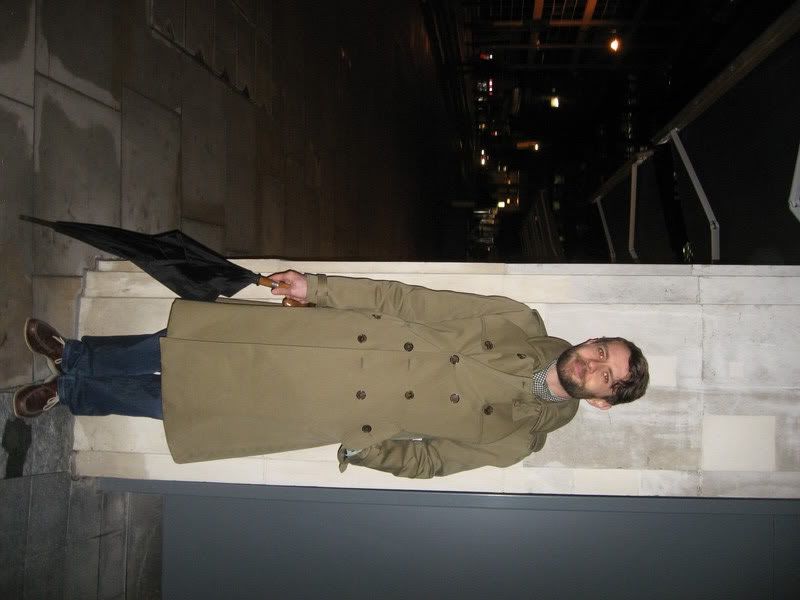 sighted: sunday 26 november 2006, brushfield street, spitalfields market, london.
this sartorial gentleman kindly acquiesced to our request to photograph him. when he asked what it was for, and "savvy" was mentioned, the eyebrow-raise of recognition occurred followed by the words
"the sartorialist."
after discussing mutual interest in the NY blog, we parted ways, savvy being very excited at spotting our first "reader on the street." a marvelous moment indeed.
the trench is Dior in case you're wondering.