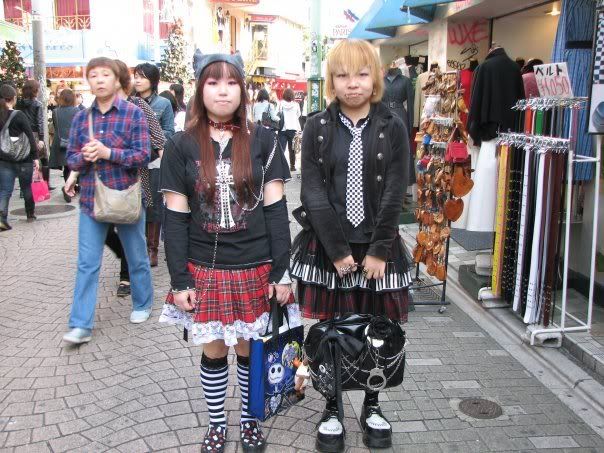 sighted: harajuku, tokyo, japan, december 07.
savvy's first fruits! their style is familiar to those of us who flip through 'fruits' frequently. what is interesting about both outfits is that they could also be fashioned in camden, london, the haight in san francisco, etc. such is the state of international trends these days.  however no one seems to be able to pull the overall 'look' quite like the kids of harajuku.

photo credit: the delightful ms. o, aka alice obrecht, savvy london's japan/mongolia correspondent '07/'08.