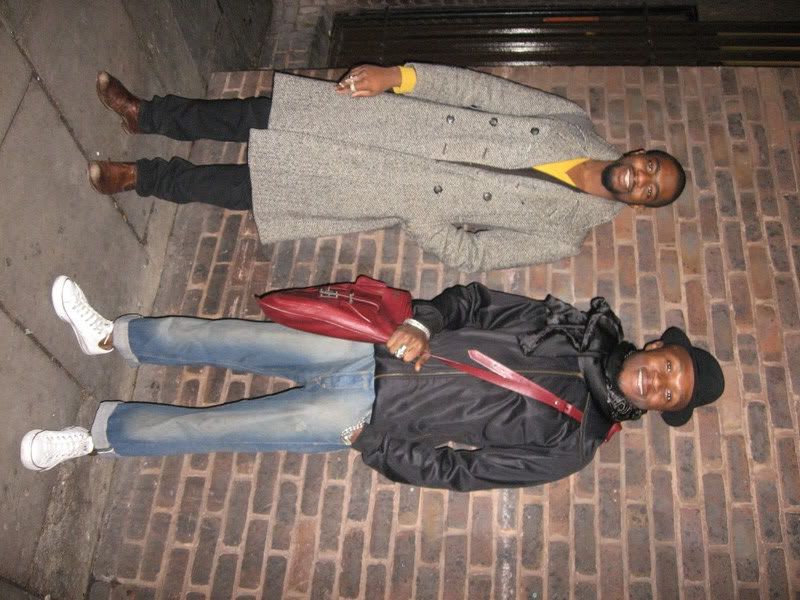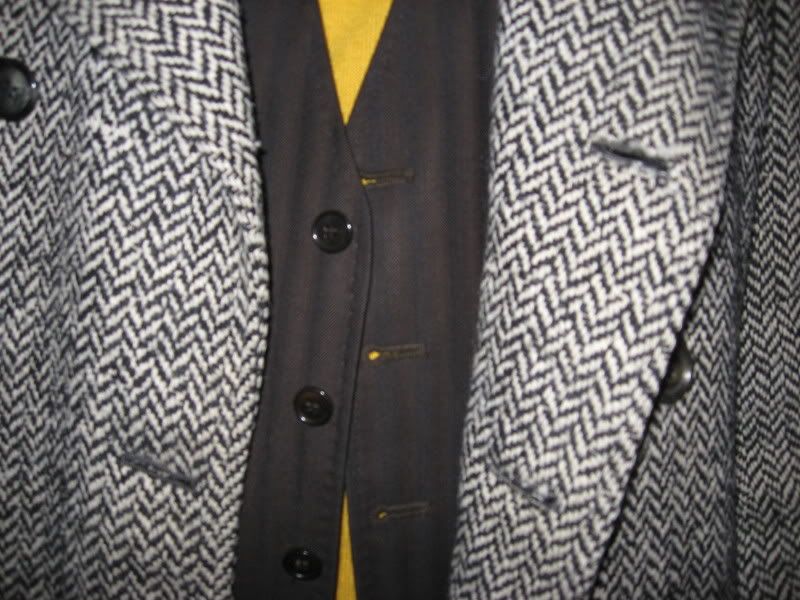 sighted: neal street, covent garden, wc2, monday 15 january 2007, 6:30 p.m.
these lovely gentlemen were 'smokin' in the figurative sense. smooth. cool. the waistcoat is a hidden treat, and the cuffed jeans and just seeing the bare ankles and white sneaks put a spring in our step. they work at
Paul Smith
. 'aaaaah,' savvy responded. but of course....